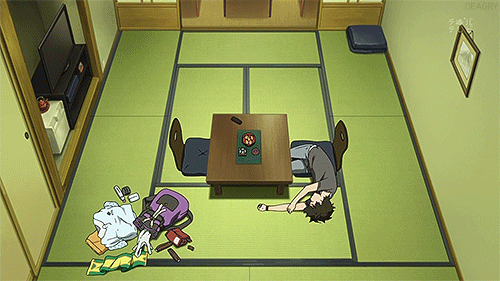 This update will not discuss about anime.
Sorry for not posting in a while. Being a college student just exerts so much energy to the stress I take. It's already the end of finals in my first year. And I only have a week off before the next school year starts. Not only that, there's not that much I could talk about right now. I hope you understand.
Doing this blog isn't easy to update every so often. It's like how an idea slips away after some time. Once you forget it, it will never come back. Another thing is the conflicting schedules between school and free time. The one thing I don't like about school is they don't give the best schedules at the right time. It always gets in the way to the point I have to prioritize school over this blog. I've been neglecting my blog for a while now. It's the cost to getting a creative degree in a country where creativity is not well-appreciated by many.
I will try to be active again by posting some Top 5 lists for the Summer season this month. But I'm not sure if that'll be enough. Would a Seasonal Anime Spotlight suffice? I want to create something that readers would appreciate the amount of effort given. If you have any suggestions, I am willing to listen.