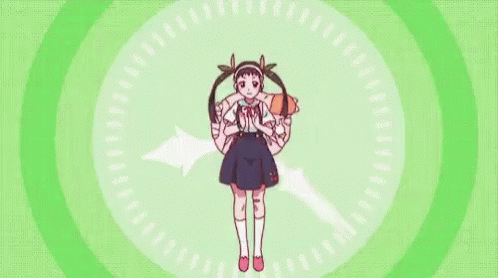 Now that I've been blogging for some time, I'm bringing you a series which is one of my favorites of all time. This is the Monogatari Series. Noted for its long dialogues, unique art direction, and the most memorable cast to date. People who have attempted to watch this series have difficulty keeping up with it. If you've been a fan long enough, you may understand the struggle.
What is it About?
To put it in layman's terms it's centered on a high school student named Koyomi Araragi helping girls to overcome their personal struggles. What they go through involves the concept of oddities (or aberrations). Every oddity is the manifestation of a person's darkest traits and the only way to deal with them is to accept them as part of their character.
It started off as a series of short stories published by Nisio Isin on the Mephisto magazine by Kodansha from 2005 – 2006. Those stories were later compiled into the novel Bakemonogatari. His stories are then published in the Kodansha Box imprint. As time goes on it eventually got an anime adaptation by Shaft on Summer 2009. The studio didn't actually expect it to be one of the best-selling titles of all time. So they had to make a LOT of changes for the Blu-ray release. You can take a look at this post in reddit for the comparison between the TV and Blu-ray versions (Note: The link is for the Bakemonogatari anime alone.)
When they realize the potential of this series it's now the studio's most popular franchise alongside Madoka Magica. Their recent adaptations have fewer errors but you could see it in a rewatch. As of 2018 there's over 90 episodes and three films for this series. This is the part where it get tricky. At what point should you start watching it?
The Series Order
The novels are published in a 'Season' order by the author himself. They are the First, Second, Final, Off, and Monster Seasons. All of it is done in a non-linear order. Each Season tell its own story and it takes place all over the timeline. There's also a plethora of short stories published in the anime's Blu-ray, exclusive merchandise, and special works. Majority of the short stories are like side dishes to the main course. Some of them are related to the main story and some are not. Not all of them are released in English but luckily there's fans who are willing to do it. See this post on reddit for the available translated short stories made by u/maxdefolsch.
For the anime, it's another story. After Shaft adapted Bakemonogatari, they originally planned to adapt Kizumonogatari next. However that one got delayed for so long it is released as a film trilogy after releasing Owarimonogatari in 2015. The latest adaptation, Zoku Owarimonogatari is going to be released in theaters this Fall 2018. There's no word yet if it will stream online. If you've seen enough, try to do a rewatch to see how every event is connected chronologically. If you want to tackle this monster, go to this guide on the wiki.
If you want to read the novels instead, the English translations are up for order online in Amazon. There's no digital versions and it's only available on print. The novels are currently up to Tsukimonogatari with its release on 2019. If you're willing to wait that long, I have no problem with that. You can do any order you wish to do as long as you are willing to.
Conclusion
As someone who's devoted to this series up to the latest anime, there's no other series that reached this level of success. Behind all of the big-name Shounen series, high school romances, and light novel series, the Monogatari Series has its own loyal fanbase. If Zoku Owarimonogatari has announced its streaming availability, I will talk about it in my blog. I can't wait to discuss it!