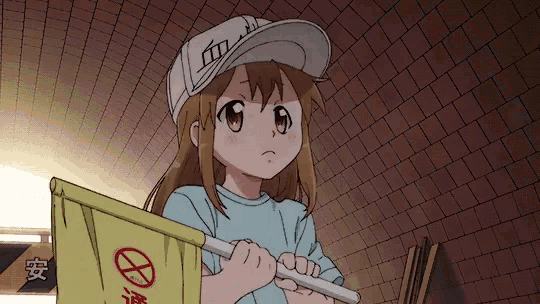 Hey there. I've been inactive for a while because the new term has started. This may affect the amount of incoming posts for the Fall 2018 Season. I will make up for lost time as much I can. So to close this season, I'll list down my to-watch shows that I've been enjoying. These picks are personal so some may not suit to your liking.
Shows To-Watch (In No Particular Order)
Banana Fish – With all the grittiness shown so far, there's more to come. Good thing this show is 2-cour. You better be prepared when you start this one.
Angolmois: Genkou Kassenki – A watchable historical show that you can finish in one go. I've written a piece about it here. If only it doesn't rely too much on cliffhangers.
Hataraku Saibou – If you want to be entertained and learn at the same time, this anime gives better lessons than your Biology classes.
Hanebado! – I'm only in it for the intense matches between the characters now. Their backstories aren't worth talking about if not for the inconsistent storytelling.
Chio-chan no Tsuugakuro – I love how the comedy here was able to improvise at times to make things fresh. Take note of that Seinen tag at least so you know what you're watching.