Since quarantine is still ongoing here one of the things that keeps me sane now is doing chores and other stuff and of course that includes anime and video games. For once in a while there's a lot more to the lineup and I'm not sure if I could keep up with all of them. Only time can tell. I do like there's more variety this time in the midst of sequels that are ever abundant.
---
Kakushigoto
Never looked up into the synopsis of the series but the art suggests it's a slice-of-life. I do need it in a time like this especially. Some exaggerated moments may come and go just to spice things up at least.
My Next Life as a Villainess: All Routes Lead to Doom!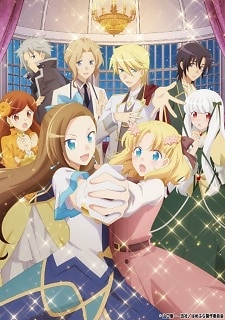 Isekai + Otome game + Bisexual harem led by a woman. What more could you ask for? These kinds of stories should be injected to my veins. It would be interesting to see how each character would fall in love to the villainess but what I'm most looking forward to is the incoming shenanigans!
Wave, Listen to Me!
Another seinen featuring adults! Really, there should be more of this coming out every season. I did see one trailer of the anime and it looks like it's going to be fun. I'm already expecting early on this will be overshadowed by other popular series in the same season however. Why? It's more and more difficult to pull off a good seinen anime as each season goes by. And I do hope this one fills that gap.
Appare-Ranman!
I have no idea what is it actually about. I do like the character designs but I'm a bit wary too. Maybe an episode or two wouldn't hurt at least.
Arte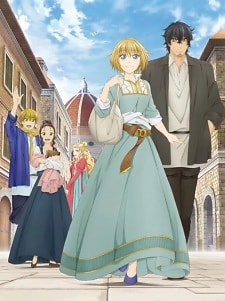 What piqued my interest was the fact it's about a woman who left her noble status to just paint whatever she wants. I get that. Sometimes it's better to do the one thing you always wanted to do over having things you don't want.
---
Kaguya-sama: Love is War 2nd Season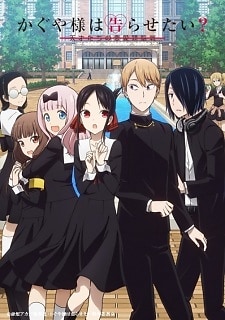 I'm not sure what I would write about here. I did like the first season but now I'm in it for Chika's antics and Ishigami's development. Romantic comedies can make it more difficult to enjoy in the long run because the endgame is basically the two leads finally confessing to each other.
Yahari Ore no Seishun Love Comedy wa Machigatteiru. Kan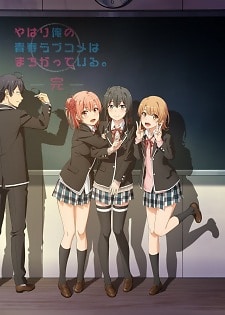 Oh yes. The final season. Though I never had the chance to read the novels this is one of those series where you can imagine an alternate storyline if Hachiman did ended up with a different girl. And this season will settle it once and for all. Give me those tear-jerking moments.
Fruits Basket 2nd Season
This is like the only shoujo anime in the entire season. And I'm ready to see more of Tohru, even if so many tears will be shed along the way. I bet this is also what older fans wanted to have all this time too. Well, this is the light.
---