Hey everyone.
Not the kind of opener you'd be expecting? Well, the blog you're reading now has reached 2 years! From the person who has no idea what to write at first somehow reached his first achievement. And it should be celebrated. Bring on the cake! (I had ice cream cake for a few days and it's more than enough.)
I've been doing this while I was attending college classes and there's a lot to absorb in that span of time. Met people along the way, both here in the blog and in my Twitter. It would've been nice if there are more people but it's to be expected. Right now things feels more quiet lately in the blogging landscape given the situation around us.
For this post, I gathered up some questions you guys asked. Though some of you weren't able to get the chance, remember that there's always another day. I would try to ask at your blog when it's your anniversary. Anyways, here are the questions.
---
What random things have you edited? -Moyatori
Before the blog came into existence I used to edit stuff on anime wikis. Why? There's a lack of proper information on certain anime series especially the long running ones even though most people know what it is. Had my start at the Bakemonogatari Wiki and the Dagashi Kashi Wiki (I stopped contributing on this one though). I did try to edit more information for other series too but as time goes on it got more difficult for me to keep up. I still go back on the former wiki because it's the series that I keep going back to. It's also the reason why I chose the name ThatRandomEditor.
What inspired you to begin blogging? -Inskidee
Since I got sick of trying to put out pieces of information that everyone will see, I began blogging to hone my writing skills. You've got to put up your work somewhere.
I think I mentioned this before, back in high school I was a member of a Creative Writing club and it was the very first batch in school. The club was small, and what we did was the usual activities including poetry, short story writing, story structure and critiques. What I remember left was that one activity where each member has to make a 1000-word short story. Mine was shit, I'm not joking. The challenge was that I had to describe everything in from only one dialogue in 1000 words.
It was also the first time I realized that everyone in the club had different tastes, including the advisor. The story I made had some references about Japan and no one caught on. Most of the members prefer to read Western-types of stories and I was one of the few who liked anime and you might guess where it could go next. I indulged too much to the point I thought everyone would like it. But, everyone forgot about it. The original story is no longer with me by the way. I was so disappointed with myself in that time even if I got support from one of my old friends.
When I graduated high school the advisor who runs the club more members which doubled from the small group of mine. I don't know what happened after that, but at least the club is still going strong.
How do you balance your time between blogging and everything else? -Scott
Okay first things first, assignments. And rest later when it's needed. I know it sounds lame for some but it's a basic skill that tests your own time management. This also includes my own daily routine. There are so many things to do now and it's best to have a list of things in mind. Though are moments when you don't want to do shit at all and that's okay. If I need to do something first I prioritize that and do another when the time comes. Everything is not a race.
When I do blog, I write everything what's on my mind and then proofread only just for a day or two. But when I'm satisfied with it, I hit publish right away in the same day. I don't want to stay in the drafts forever.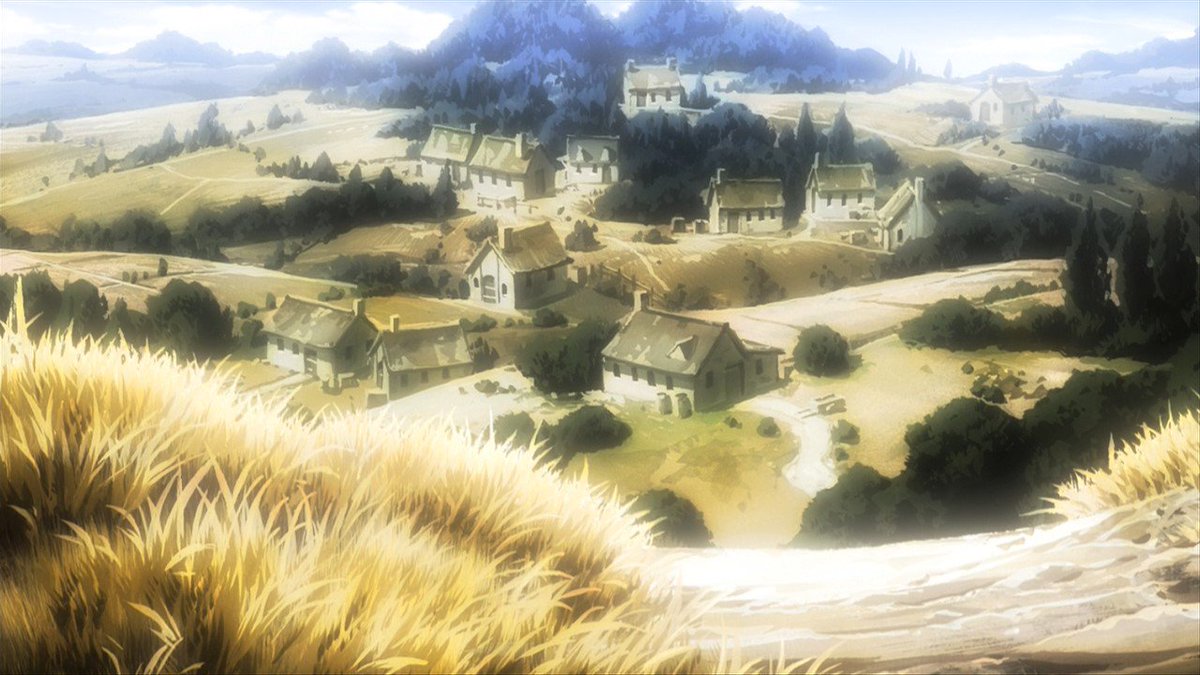 How you started off blogging, was any intention or goal you had at the beginning met now? Or has that changed? -LitaKino
It changed. When I look back to all of the posts I've made so far it felt rigid. Episode Reviews, First Impressions, Lists, it goes on. While it is fun to write about what I've read, seen, or listened, it felt like going in circles. I know some of you is going to say otherwise and I understand. Not only that there's little interaction even if I get those Likes. For me, I ask myself what do they like about specifically? But most of the time it's limited to that. I kept on writing the usual until it came crashing down during the height of stress I had to take in during college.
After that, my approach in blogging is slightly different. I still talk about anime and what I like about it but in a more casual way. (I guess?) I only write it when I feel like it instead of following a specific schedule. It makes the quality more in control. There's also the seasonal anime, and it's not going away. But there could be a schedule when I am willing to take the offer.
What is something you'd like to see happen in the blogging community more? -LitaKino
Life updates. Posts about what each blogger is doing right now, even if it's just an abridged one. It's pretty much a given we all blog what we like based on our hobbies. I know other bloggers actually do this for their content but what about those who juggle other stuff to handle? I've followed some bloggers and never bothered to read theirs because they're limited to writing one topic. It doesn't have to be posted every single day but more of an occasional thing. That way we could see the blogger in a different light.
Also more individual viewpoints. From what I see, people who blog the same shows tend to have a repeating pattern of liking only one aspect and there's nothing much else to discuss further. This might contradict the point of collaborations as one post could say the same things despite being written by two or more people. Sticking it to one side creates an echo chamber and it would stagnate in the long run. Is it just me?
What's one thing about anime you wish you could "unlearn" and why? -magicconan14 (Aria)
Seeing a rehash of tropes even though they're executed well that don't add anything new to the experience. I'll give an example: Smile Down the Runway.
I did enjoy it more or less. When I finished the anime the series is a textbook shounen anime with a veil of fashion cut into it. Remove the fashion aspect of it, it's basically the same thing. The difference is there's no unnecessary drama but how it's built on is too hard to not notice. Lowest point of the series was when it shifted to the Ikuto's perspective over Chiyuki's. Hell, Chiyuki got lesser screentime despite being shown in both OP and ED.
Ikuto and his family has a lot of traits your typical shounen protagonist has. But I do wonder why his sisters are even there, even with the show giving the reason of their existence. The rivals don't help either since one of them could follow the same premise but with different circumstances. In the end I don't see it as a series worth revisiting.
This could apply to any show no matter what you're into. And this could be another reason why most people who watch anime are mostly young.
If you weren't doing a blog, would you be doing a podcast or a YouTube channel? If either, would it be on anime or other things or a mix. -Mallow
If I do have the equipment and proper voice, I'd go for a podcast. Topics that could include are anime (of course) and having discussions about music. Not just limited to anime music, I mean western pop music, who are the artists I should look out for, and some specific details that come into the process such as the production. And even finding hidden meaning in the song lyrics which could lead to an analysis of an artist's growth.
I don't see YouTube as a good platform since it's too saturated at this point and I treat it as digital TV. I never bothered subscribing to premium there since it only removes ads. YouTube is too bloated with the amount of content churning out since their algorithm is predetermined by a user's history even when an account is not even logged in. It's a game of numbers and engagements much like any other part of the internet, but more difficult when you don't know what to do.
I've always liked your mast heads. How do you choose them? What tools do you use to assemble them? -Crow
I choose them based on the color palette in the image if it can complement to the blog's image. The blog follows a color palette if you didn't notice even though it's actually a default theme. My old blog look was a muted palette even though the girl you see is the same character. The second look somewhat follows the same thing, but the colors are brighter. I could've gone for a more typical anime approach since this is an anime blog but I want to let the people know that blogs with this look can talk about anime.
I don't use text in both blog designs since another tricky part in the masthead is the layout. What I realized is that even though you have these stylish graphics and typography, if your layout is shit then all elements will become useless. Sometimes it's better to have no text and let the image speak for itself. There's text in my Twitter header because I want to them know what who I am when they first click the profile.
I know how to use Adobe applications like InDesign, Illustrator, and Photoshop when adding text and creating graphics. One thing I don't like is how slow and clunky some programs are depending on the computer. That's also why I turn to Canva. Why? It's free. And I study multimedia arts by the way.
If anyone still doesn't know who it is the girl her name is Kyouko Okitegami from Nisio Isin's Forgetful Detective series. She's drawn by VOFAN, same illustrator of the Monogatari series. There's no anime unfortunately but there is a manga out there and a Japanese drama with its own original ending.
How do you feel? Are you going to continue blogging? -nabe-chan
I feel content with what I have now. Of course I'm going to continue blogging since I have a lot of room to improve over time. Still, who knew this is a way for me to get a close look of what I've done so far.
I know that other platforms exist, but what keeps me coming back is the people here. They are so welcoming despite me not giving my all at times. And I think this is the first post that I get to be more open with everyone here. What would come next? I don't know, sometimes I tend to forget what's happening now and I worry what would happen in the long run. And it isn't like that all the time. It all comes down to what you do today.
---
This took longer than expected. Maybe I enjoyed it so much. We should do this more often! But not right away, everyone else is busy and it's okay. If you'd like this Q&A I'd love to know what are your thoughts. Until then.
---