At this point I don't know how the hell I was able to keep up. Between work, finding time for yourself, and other things sure make me question if it's all worth it.
Every season, there's the usual impressions of not knowing whether the anime is good or bad. Then comes some of the first episodes of it. After that, it all becomes a cycle when the season is over which you'll rinse and repeat until you want to take a break from it all. As of Fall 2020, I'm keeping up with 7 anime.
The number may be a bit daunting for newcomers of anime. If one is really bored, the person may even watch more than 15. And I'm not joking. Sometimes, this may be the reason why some watch anime only for specific series and genres. This can lead to the typical banter of: "Why isn't series A more popular than series B? It's so good!", to "Why isn't there more series like this anymore?", and sometimes "I feel too old for this." or even "I'm so sick of seeing the same series over and over!"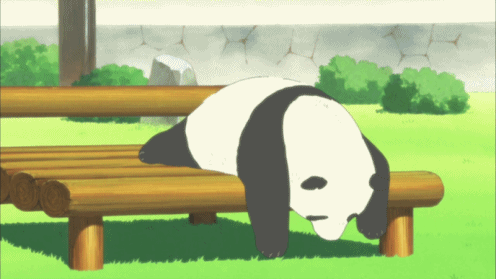 Once you notice the pattern, it can lead to a burnout. This kind of consequence will affect how you enjoy them in the long run. Sometimes ignorance is bliss. You just want to give in to the anime you're willing to watch. But then reality checks in. Note: this is for the context of anime and not manga since they are two different mediums entirely even if majority of series came from there.
If another person watches the same anime as you, there's a chance for connection. Though it's not the same for everyone. Despite me knowing some who does watch them, I do not have all the time and effort to reach out. It's also why it could be better to watch anime alone. We're all introverts in our own ways.
I don't know why, to find that one anime which checks all of the things you wanted ends up being the least talked about. This applies to any kind of entertainment really. It became a curse if an anime's popularity can't carry on to the next season, it will be off the radar until another random person speaks up about it. Another problem would be if the series tells a complete story and nothing new will come since it was planned like that from the start. Again, it's a cycle. Plus not all anime are even intended for all audiences. The exception to this rule is if one anime is successful enough in their own way though its original selling point may no longer be seen as time goes on.
So, where does it all lead to? You have all the time in the world in enjoying anything. It's just how you spend it. I for one wanted to watch an anime that's not from this season as an ice breaker once again. Keeping up with the trends won't make you happy. But once it's there, I could always take a detour for the time being. Anime won't go away anytime soon at least, it's there to fill a void that's been occupying ever since.
---