Now that I think about it, there really is a lack of Husbando material in this corner of the internet. Let's add some more, shall we? Seeing Scott's post ended up me joining the bandwagon cause why not. It's not everyday you'd see a guy like me who loves guys in anime. Finding new ideas isn't easy to squeeze in these days. One thing I've noticed on my preferences is the characters tend to be stoic or he could kick your ass or both. And all of them are adults too. I know there are other good characters out there who are younger but let's give the spotlight to them.
Some of you might think this will be based on looks alone. I half-agree to that. But sometimes having just that won't make up if there's more behind to what you see initially.
---
Decim (Death Parade)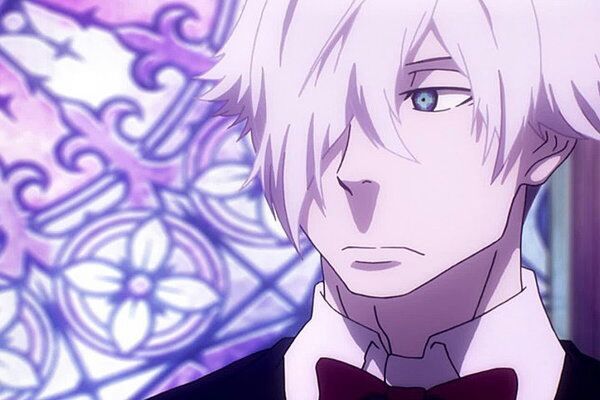 I actually forgot the core story of Death Parade since it's been so long but I won't forget Decim. From what I could remember, he doesn't show any emotions throughout the anime since it's his job to deal with dead people. Makes sense on paper right? Until a specific moment he showed his genuine emotions for the first time and I feel sorry for the guy. Goes to show men can be vulnerable when they need it the most. Men showing emotions shouldn't be a sign of weakness. Though I don't mind his default look.
Nicolas Brown (Gangsta.)
Deaf, and wields a katana. When you hear him speak that's the moment you know you're fucked. How badass can you get? Even with the hard exterior he looks out to the people he cares the most whether it would be Alex or Worick. Just don't get to his bad side as soon as you meet him. After watching the show fairly recently again there's a good reason why he's staying on this list. Having a neglectful father during childhood so he had to age quickly. I still admire how his own disability didn't get the best of him too.
Kotetsu T. Kaburagi (Tiger and Bunny)
A single father of his only daughter who doesn't use his superhero position for fame. He doesn't brag about it and he likes being a person who helps. As the more comedic guy of the buddy-cop duo, I liked his sense of optimism especially when he's not in his super suit. Kotetsu's sense of justice may be misplaced at times, but it makes up for his charisma.
Ladd Russo (Baccano!)
The most dangerous bunch. Even though he has a twisted personality he gets the job done no matter how bloody it escalates. He's one of the few antagonists in anime I root for. Whenever he's on screen he wreaks havoc everywhere. Ladd does have a forged bond with his lover, only with specific terms they understand. I never even see him as a good person in spite of it yet it appeals me in a way. That's the beauty of making a good villain. Respect to Keiji Fujiwara, for giving life to this beautiful bastard.
---
Am I going to make a Waifu version? Not sure at the moment due to a vast number of them in almost every anime in existence. Let me know what you think!