What is time? I think most of you know what I'm referring. Speaking of it, being on the internet can be both exciting and exhausting depending how you use it.
Back to the topic, this is actually the first time I've watched an anime that's not from this season with the amount of free time I had. Not sure if I could have that again… Just here chilling at home with internet and watching a another episode until life's obligations comes knocking at your notification. From a seasonal perspective, there's nothing noteworthy at all and time feels slower than usual. When by slower I mean it. Maybe the upcoming season would stir things up.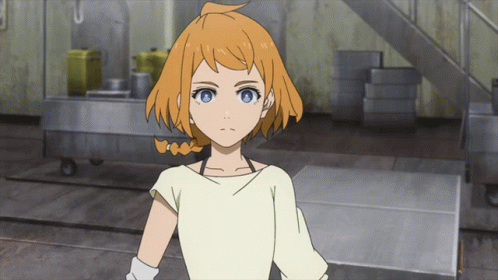 ---
Continuing From Before
Fruits Basket 2nd Season – If you reached this point in the story majority of the cast is becoming intertwined with each other now. A little nitpick though: one zodiac member has zero presence in this season even if you can see him in the opening and ending credits. The depiction of growth is one of the strongest aspects of the series and I could see how some would view it as sluggish pacing-wise. The one thing you do need to know: it's a character-driven show from the beginning even way back in Season 1. I still want to see how it all ends!
The Millionaire Detective – Balance: Unlimited – Fun times are over when things get hard-boiled. The second half was a big tonal shift from the beginning and it worked. For once there's even a memorable character who's not Daisuke nor Haru. I don't mind the thirsty shipping between the two but there's a case needed to be solved. Except the main antagonist was underwhelming who doesn't pose a threat at all.
Appare-Ranman! – A colorful cast of characters in a cross-country race from a fictional America. However, it has the same problem as the Millionaire Detective but it could be the point for this case. Let the anime do its thing and enjoy the ride. Taking it too seriously removes the enjoyment for me.
Seasonal Contemplation
Deca-Dence – An anime that took many risks and paid off with an ambitious finale. I felt the hope in the characters, and the willingness of them doing whatever it takes to make it happen no matter how the system says otherwise. Technically the world's conflict is over, except with some loose ends on some characters but I'm good with what we have currently. Season 2 or not, I am stoked that I got the chance to see it as it aired. I'm going to miss this.
Yahari Ore no Seishun Love Comedy wa Machigatteiru. Kan – It had a strong start, until it shows its sidesteps. Early on one relationship has already sunk but we didn't get to see the other one from the perspective of the specific character throughout. What I did like is the feeling of finishing one part of your life and it encapsulates it so well. Even the one scene at the one specific episode I'll give credit for that. At least I get to spend the last time with them. It's the beginning of their end.
The God of High School – It's regular popcorn entertainment. Adapted from a webtoon or not, this doesn't feel too different from a standard Shounen. Having it as an entire tournament didn't help either since I basically forgot all other participants except for the main three leads. If you're here for the animation go ahead. Story? I don't recommend it even though there is one and it will be forgettable to me once it's over.
---
And that's that for the Summer 2020 season. Oh, you didn't expect you'd find another post from me? Well, I got the chance again and had the time to do so. Let me know what are your picks of the season too! It's been some time since I've had a good discussion.
---